Edentree Responsible and Sustainable Short Dated Bond Fund
Capital preservation with an income in excess of cash is hard to find, yet there is a fund delivering consistent, stable income with minimal credit risk that only invests responsibly and sustainably.
Our EdenTree Responsible and Sustainable Short Dated Bond Fund seeks to invest primarily in high quality bonds, those with an investment-grade credit rating of A or better, with a portfolio duration averaging around two years.
You can read more about how we ensure that all our funds are delivering value for our clients in the first annual EdenTree Investment Funds Assessment of Value Report, which is also available on our Corporate Policies page.
//investorhub.financialexpress.net/factsheethtml/edentree/en-GB/edentree/?citicode=NZV2
Holdings
Company

Percentage

ZURICH FINANCE(UK) 6.625% PERP EUR MED TRM NOTES GBP(VAR)

2.02%

A2D FUNDING PLC 4.75% BDS DUE 18-10-2022

1.88%

PLACES FOR PEOPLE TREASURY PLC 2.875% GTD NTS 17/08/26 GBP100000

1.85%

NORTH. POWERGRID H 7.25% GTD SNR 15/12/22 GBP

1.83%

SCENTRE MANAGEMENT LTD 2.375% BDS 08/04/22 GBP100000

1.79%

LAND SECURITIES CAPITAL MARKETS 1.974% MTN 08/02/26 GBP 6 A12

1.79%

DIRECT LINE INSURANCE GROUP PLC 9.25% TO GTD FRN 27/04/42 GBP100000

1.76%

MUNICH RE GBP 6.625% 26/5/2042

1.75%

LANDESBANK 1.5% 03/02/2025

1.74%

TRANSPORT FOR LONDON 2.125% NTS 24/04/25 GBP100000

1.70%
Our Responsible & Sustainable Short Dated Bond Fund
The Rise of Social and Sustainable Bonds

We have written at length in other EdenTree Insights on a range of crucial ESG themes and their impacts on the environment, business and society. However, this insight seeks to explore how that change can be funded as, without capital, many of the necessary shifts needed for a responsible and sustainable future will not be possible.


Read insight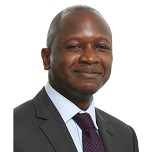 David Katimbo-Mugwanya
CFA, Senior Fund Manager
David leads on EdenTree's responsible and sustainable fixed income strategies, including the Sterling Bond Fund and the Short-Dated Bond Fund. David joined EdenTree in 2015 and possesses over a decade of investment expertise across sovereigns, corporate debt and money markets. He played a key role in the launch of EdenTree's Short-Dated Bond Fund in 2017 and has since been instrumental in its rapid AUM growth over that timeframe. Along with a BSc. Economics degree from the University of Essex, David is a CFA Charterholder and holds the IMC. His previous experience at Epworth Investment Management saw him managing fixed income portfolios for a diverse clientele via designated mandates as well as bespoke solutions.