Our People
Our investment team have some of the longest continuous track records of any in the City. Meet our expert team serving the financial adviser community.
Senior Management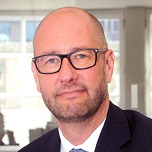 Andy Clark
Chief Executive Officer
Andy Clark brings more than two decades of investment management experience to EdenTree, along with a deep knowledge of product and distribution. Prior to joining EdenTree, Andy was CEO at HSBC Global Asset Management (UK) for eight years. With Andy at the helm, the business grew through a particular focus on external distribution channels and building trusted partnerships with clients. Prior to holding the role of CEO, Andy was head of EMEA wholesale business at the firm. Andy was previously CEO and head of retail distribution at DWS Investments and worked as UK sales director for Fidelity International.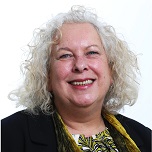 Sue Round
Deputy Chairman
Sue joined EdenTree in 1984 and has been central to the growth of the business and also the wider profile of responsible and sustainable investing in the UK over the last 3 decades. Today she is also the Director of Group Investments at EdenTree and has successfully managed the Amity UK Fund since its launch in 1988.
Investment Team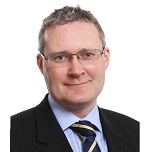 Chris Hiorns
CFA, Head of Multi Asset Strategies & European Equities
Chris is responsible for leading on two of EdenTree's investment strategies; our multi asset offering, which includes our Higher Income Fund and the Amity Balanced Fund for Charities, and European equities, which includes our Responsible and Sustainable European Equity Fund. Chris has worked at EdenTree since 1996, joining as a Graduate Trainee and Investment Analyst. He has risen to his present position having been a Fund Manager for the last thirteen years across both our equity and fixed income funds. Chris' two and half decades of experience in both these asset classes has played an important role in the growth of EdenTree's proposition during this time.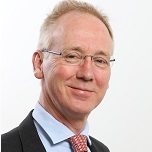 Robin Hepworth
Senior Fund Manager
Rob started his career with EdenTree as an Analyst in 1988. He figures in Citywire's selection list of top fund managers over the last decade, is an FE Trustnet Alpha Manager and a member of their 'Hall of Fame' for consistent performance. Robin is best known for his contrarian approach, as well as for his skill in tactical asset allocation and switching.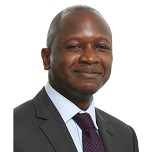 David Katimbo-Mugwanya
CFA, Senior Fund Manager
David leads on EdenTree's responsible and sustainable fixed income strategies, including the Sterling Bond Fund and the Short-Dated Bond Fund. David joined EdenTree in 2015 and possesses over a decade of investment expertise across sovereigns, corporate debt and money markets. He played a key role in the launch of EdenTree's Short-Dated Bond Fund in 2017 and has since been instrumental in its rapid AUM growth over that timeframe. Along with a BSc. Economics degree from the University of Essex, David is a CFA Charterholder and holds the IMC. His previous experience at Epworth Investment Management saw him managing fixed income portfolios for a diverse clientele via designated mandates as well as bespoke solutions.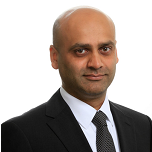 Ketan Patel
CFA, Fund Manager
Ketan joined EdenTree Investment Management in 2003 as a Research Analyst. He began his career at JP Morgan, before moving to Insight Investment as a Global Healthcare & Biotech Analyst. He is co-manager on the Responsible and Sustainable UK Equity Fund, Responsible and Sustainable UK Equity Opportunities Fund and Amity Global Equity Fund for Charities. He has been a CFA Charterholder since 2009, and holds a post-graduate degree in both Geography and Economic History from the University of London.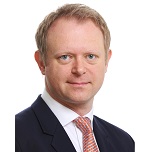 David Osfield
CFA, Fund Manager
David leads on the Responsible and Sustainable Global Equity Fund, reflecting his strong advocacy and passion for sustainable and responsible investment. Additionally, David co-manages EdenTree's Amity Global Equity and Amity Balanced Funds for Charities. David joined Edentree in July 2016 after beginning his career at Alliance Trust in 2002. During his time there David was responsible for covering Global, Asian and pan-European equities, with an increasing focus on sustainability. David has a 1st class BA (Hons) in Business Finance from Durham University, is a CFA Charterholder.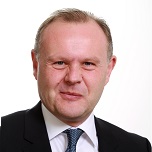 Philip Harris
Fund Manager
A graduate from Southampton University with a degree in modern history, politics and economics, Phil started his career at Albert E Sharp in Birmingham as a Private Client Executive and Analyst before being internally promoted to work on their small companies and UK general funds. Subsequently he has worked at Threadneedle, Credit Suisse, Hermes and RWC before coming to EdenTree as a Fund Manager on the Responsible and Sustainable UK Equity Opportunities Fund.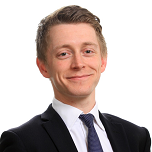 Thomas Fitzgerald
Fund Manager
Tom joined EdenTree in 2011 and has been co-manager of the Responsible and Sustainable Global Equity Fund since August 2018. He joined the global equities team as a Research Analyst where his primary responsibilities centred on global equity analysis, focusing in particular on the global Technology, Media and Telecommunications sectors. Today, his research coverage focuses on the structural theme of disruptive innovation, recognising that this transformative economic force demands a dynamic and holistic investment approach. Tom graduated with a BSc (Hons) in Economics and Business Management from Oxford Brookes University and holds the Investment Management Certificate (IMC).
RI Team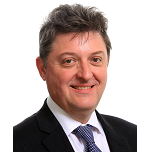 Neville White
Head of RI Policy & Research
Neville is responsible for RI policy and research and leads on global corporate governance proxy voting and engagement with business around environmental, social and governance issues. He previously managed socially responsible investment for a number of church and charity investment managers.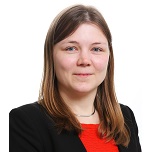 Esmé van Herwijnen
Senior Responsible Investment Analyst
Esmé holds a Master's degree in Sustainable Business from Toulouse Business School and gained experience in ESG research from Sustainalytics and PIRC. She leads on environment, climate change and natural capital issues and is the deputy lead on proxy voting and corporate governance.
The EdenTree Responsible Investment Panel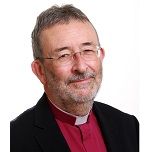 Rt Rev Dr Nigel Peyton
Panel Chair
The Rt Rev Dr Nigel Peyton was elected and consecrated Bishop of the Diocese of Brechin in 2011, returning to the City of Dundee where he was ordained in 1976. Between 1985 and 2011 Nigel served in the Diocese of Southwell & Nottingham, first as an inner city vicar and from 1999 as Archdeacon of Newark and Canon of Southwell Minster. Nigel has been a long-serving member of the Church of England's General Synod, a school governor and chaplain, magistrate and a Non-Executive Director of Ecclesiastical Insurance Group (2005-2012).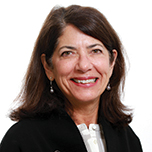 Julie McDowell
Independent Consultant
Julie McDowell is an independent consultant with over 25 years' experience in law and finance. From 2001 to 2013 she led the Responsible Investment Team at Standard Life Investments, one of the UK's largest fund managers. She specialised in extractive industries for over ten years and has served on numerous advisory groups relating to extractive industries, human rights, climate change and corporate reporting. She was a member of the Board of the Extractive Industries Transparency Initiative (EITI) from 2009 to 2013 and chaired the Validation Committee from 2009 to 2012.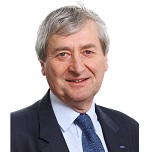 Bill Seddon
Former CEO CFB Methodist Church
For 30 years, until retiring in 2017, Bill Seddon was Investment Manager and Chief Executive of the Central Finance Board of the Methodist Church and a member of the Methodist Church Joint Advisory Committee on the Ethics of Investment. He was also the CFB Observer on the Church of England's Ethical Investment Advisory Group, a member of the Joseph Rowntree Charitable Trust Investment Committee and Trustee of the EIRIS Foundation. Currently he is the CFB's Special Adviser on ethical issues, Director of Dominion Insurance and an elected representative of General Synod on the Church of England's Pension's Board.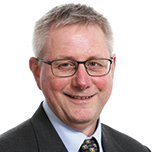 Julian Parrott
Client Member, Ethical Futures
Julian Parrott is an independent financial planner specialising in ethical and sustainable investment advice. Julian has over 25 years' experience in financial services, encompassing building society management, life assurance sales and financial planning & advice. He is the founding partner of the Ethical Futures llp and holds the ISO 22222 standard in financial planning. Julian is active in promoting ethical investment to the public and adviser community. He has served on the board of UKSIF & Ethical Investment Association. He is a Director of the Ethical Finance Hub project as well as other consultancy roles. Julian is a fellow of the RSA.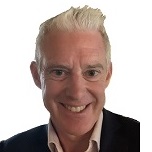 Mike Barry
Former Director of Sustainable Business
Until recently, Mike was Director of Sustainable Business at Marks & Spencer, spearheading its ground-breaking Plan A sustainability programme. He also co-chaired the Consumer Goods Forum's sustainability work, bringing together the world's largest retailers and fast moving consumer goods brands to work on issues such as deforestation, plastics and forced labour. He is a Senior Associate at the Cambridge Institute for Sustainability Leadership.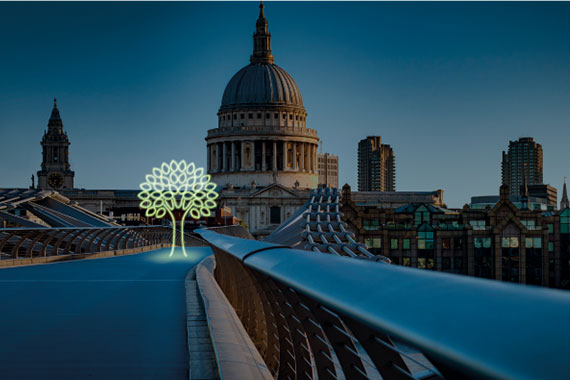 Community Investment Fund
Find out more about our programme of charitable giving, working with some of London's most marginalised communities.
See Fund