Amity Short Dated Bond Fund
Our Amity Short Dated Bond Fund seeks to invest primarily in high quality bonds, those with an investment-grade credit rating of A or better, with a portfolio duration averaging around two years.
//investorhub.financialexpress.net/factsheethtml/edentree/en-GB/edentree/?citicode=NZV2
Holdings
Company

Percentage

SOCIETY OF LLOYDS(THE) 4.75% SUB NTS 30/10/24 GBP100000

2.62%

A2D FUNDING PLC 4.75% BDS DUE 18-10-2022

2.46%

HSBC HLDGS 6.50% NTS 20/05/24 GBP50000 `15`

2.43%

PRUDENTIAL 6.875% SNR 20/01/23 GBP1000

2.41%

CLOSE BROTHERS GROUP PLC 2.75% NTS 26/04/23 GBP100000

2.17%

NORTH. POWERGRID H 7.25% GTD SNR 15/12/22 GBP

2.14%

LLOYDS BANK PLC 5.125% NTS 07/03/25 GBP100000

2.14%

ANGLIAN WATER 6.875% BDS 21/08/23 GBP(VAR)(BR)

2.12%

MUNICH RE GBP 6.625% 26/5/2042

2.11%

YORKSHIRE WATER FINANCE PLC 6.5876% BDS 21/02/23 GBP50000

2.10%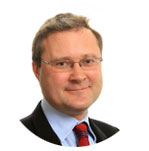 Chris Hiorns
CFA, Senior Fund Manager
Chris Hiorns has worked at EdenTree since 1996 having gained an MSc in Economics from University College London. He started as an Investment Analyst before being appointed as Fund Manager in 2007. He has managed the Amity Balanced Fund for Charities since launch in 2011 and the Amity Sterling Bond Fund since 2008. He has been a CFA Charterholder since 2004.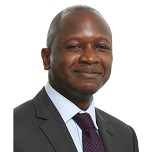 David Katimbo-Mugwanya
CFA, Fund Manager
David joined EdenTree in 2015 and possesses over a decade of investment expertise across sovereigns, corporate debt and money markets. Along with a BSc in Economics from the University of Essex, David holds the IMC and is a CFA Charterholder. His previous experience at Epworth Investment Management saw him excel at managing portfolios for a diverse clientele via designated mandates and or bespoke solutions.
Where to invest