Amity Short Dated Bond Fund
Our Amity Short Dated Bond Fund seeks to invest primarily in high quality bonds, those with an investment-grade credit rating of A or better, with a portfolio duration averaging around two years.
You can read more about how we ensure that all our funds are delivering value for our clients in the first annual EdenTree Investment Funds Assessment of Value Report, which is also available on our Corporate Policies page.
//investorhub.financialexpress.net/factsheethtml/edentree/en-GB/edentree/?citicode=NZV2
Holdings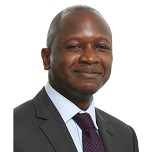 David Katimbo-Mugwanya
CFA, Fund Manager
David joined EdenTree in 2015 and possesses over a decade of investment expertise across sovereigns, corporate debt and money markets. Along with a BSc in Economics from the University of Essex, David holds the IMC and is a CFA Charterholder. His previous experience at Epworth Investment Management saw him excel at managing portfolios for a diverse clientele via designated mandates and or bespoke solutions.
Where to invest