Edentree Multi-Asset Cautious
Our EdenTree Responsible and Sustainable Multi-Asset Cautious Fund seeks to provide long-term capital growth and income over five years or more with a lower level of risk relative to other funds within our range.
You can read more about how we ensure that all our funds are delivering value for our clients in our annual EdenTree Investment Funds Assessment of Value Report.
https://investorhub.financialexpress.net/factsheethtml/edentree/en-GB/edentree/?citicode=HM9U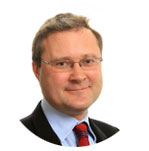 Chris Hiorns
CFA, Head of Multi-Asset Strategies & European Equities
Chris is responsible for leading on our Managed Income Fund, new Multi-Asset range and the Amity Balanced Fund for Charities, and European equities, which includes our Responsible and Sustainable European Equity Fund. Chris has worked at EdenTree since 1996, joining as a Graduate Trainee and Investment Analyst. He has risen to his present position having been a Fund Manager for the last thirteen years across both our equity and fixed income funds. Chris' two and half decades of experience in both these asset classes has played an important role in the growth of EdenTree's proposition during this time.
Sector

Fund Size

Launch Date

ISIN

SEDOL

Class A

OS Mixed Investment 20%-60% Shares

£1.77m

01/07/2021

GB00BMWLQR30

BMWLQR3

Class B

UT Mixed Investment 20-60% Shares

£1.77m

01/07/2021

GB00BMWPSJ18

BMWPSJ1
FE Alpha Manager

FE Crown Rating

Class A

n/a

n/a

Class B

n/a

n/a
AMC

Initial charge

Min investment

Min top-up

Min regular savings

Ongoing charge

Class A

1.25%

n/a%

£1000

£0

n/a

n/a%

Class B

0.75%

0.00%

£1000000

£1000000

n/a

0.90%
Factsheet

Prospectus

Semi Annual Report

Annual Report

KIID

Class A

Class B
Class A

Class B

Sector

OS Mixed Investment 20%-60% Shares

UT Mixed Investment 20-60% Shares

Fund Size

£1.77m

£1.77m

Launch Date

01/07/2021

01/07/2021

ISIN

GB00BMWLQR30

GB00BMWPSJ18

SEDOL

BMWLQR3

BMWPSJ1
Class A

Class B

FE Alpha Manager

n/a

n/a

FE Crown Rating

n/a

n/a
Class A

Class B

AMC

1.25%

0.75%

Initial Charge

n/a%

0.00%

Min Investment

£1000

£1000000

Min top-up

£0

£1000000

Min regular savings

n/a

n/a

Ongoing charge

n/a%

0.90%