Achieve long-term capital appreciation through UK equity market exposure
Launched as one of the first ethical funds in the UK, the EdenTree Responsible & Sustainable UK Equity Fund has been followed by the EdenTree Responsible & Sustainable UK Equity Opportunities Fund. The funds aim to invest in a portfolio of UK-listed companies which make a positive contribution to society and the environment through sustainable and socially responsible practices. In addition, the funds are actively managed with the UK equity team looking into under-researched areas of the market and undertaking their own analysis and forecasts to spot opportunities that would otherwise be overlooked. Once invested, the team consistently reassesses their positions through reappraisal of business models and forecasts, with capital being redeployed if necessary.

Discover more about UK Equity
Discover more about UK Equity Opportunities
Tailwinds combine for an attractive investment proposition
Despite being one of the largest developed markets globally, the last few years have been difficult for investors in UK equities, with Brexit uncertainty and geo-political unrest contributing to investor uncertainty. Despite this, we sense a change in attitudes towards UK equities on the horizon. The macroeconomic picture is looking more supportive as we continue into 2021 as the vaccine-rollout continues apace, helping the UK economy continue to recover at a faster rate than many other countries, and the Brexit deal enabling some of the UK's sector-leading businesses to benefit if the UK recovers as a global centre of expertise. The result is a compelling investment opportunity for those willing to look through the noise and short-term uncertainty and focus on how the UK is positioned for longer-term future growth.
Managed in accordance with our responsible and sustainable process
We fully integrate ESG risk factors into our investment approach in order to deliver superior returns and add value for clients. This integrated approach covers four key areas; screening, engagement, governance and research. The EdenTree UK Equity Fund was one of the first ethical funds available in the UK and the team has extensive experience in both the UK equity space as well as with responsible investing. All potential investments are thoroughly examined through bottom up business analysis and through our screening process to ensure they are fit for investment. This process has enabled the fund to invest responsibly and sustainably for many years while still consistently outperforming the benchmark.

Launch Date
13/09/99
UK Equity Opportunities

Fund Size
£154m
as at 31/03/21 for UK Eq
£146m
as at 31/03/21 for UK Eq Opps

IA Sector
UK All companies

for both funds
Ketan Patel
CFA, Fund Manager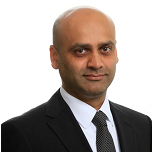 Ketan joined EdenTree Investment Management in 2003 as a Research Analyst. He began his career at JP Morgan, before moving to Insight Investment as a Global Healthcare & Biotech Analyst. He is co-manager on the EdenTree Responsible and Sustainable UK Equity Fund, Amity Global Equity Fund and EdenTree Responsible and Sustainable UK Equity Opportunities Fund. He has been a CFA Charterholder since 2009, and holds a post-graduate degree in both Geography and Economic History from the University of London.
Philip Harris
Fund Manager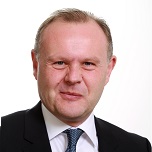 A graduate from Southampton University with a degree in modern history, politics and economics, Phil started his career at Albert E Sharp in Birmingham as a Private Client Executive and Analyst before being internally promoted to work on their small companies and UK general funds. Subsequently he has worked at Threadneedle, Credit Suisse, Hermes and RWC before coming to EdenTree as a Fund Manager on the EdenTree Responsible and Sustainable UK Equity Opportunities Fund.
ifa@edentreeim.com
Call 0800 011 3821
How to invest
Find out who your nearest member of the EdenTree team is and how to get in touch with them.
Contact us